Lightning 100 Interview
---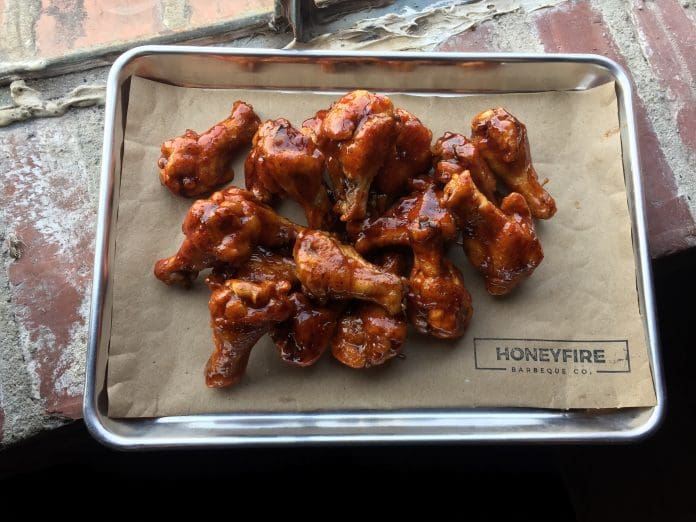 I had a lot of fun as an on-air guest with Jason and Adam from Lightning 100's "Reservations" spot this morning. We talked about the plans for our Bellevue restaurant, why I don't love being called a chef, how my high school gym was featured in a famous movie, and plenty of other things.
I brought along some of our delicious HoneyFire wings, which were a big hit, and we talked a bit about our process for creating the wings in the restaurant. I really love these wings – they offer the best combination of smoky, crispy, and savory flavors. We'll have a variety of sauces (listen to the interview to learn about a secret one that's not on the menu!) to dress the wings, or of course you can have them served with just our dry rub, if that's your thing. I happen to think our Heat sauce is the boss when it comes to these wings, but to each his own.
We are really proud to serve Springer Mountain Farms chicken wings, and no, they're not paying me to say that. I've tasted my fair share of wings, and can honestly say they are the best out there – to the point that I sought them out when I knew I was opening a restaurant. They do cost a bit more than other brands; I'm all about saving money where I can, but in this case, you definitely get what you pay for. For me, I'll always prioritize quality over anything else, and as the guys from Lightning 100 discovered, Springer Mountain Farms chicken is just better.
It was a great day, and I look forward to spending time with Jason, Adam, and their team again in the future.
Click Here to listen to the interview